PMD FOR CUT TOBACCO
---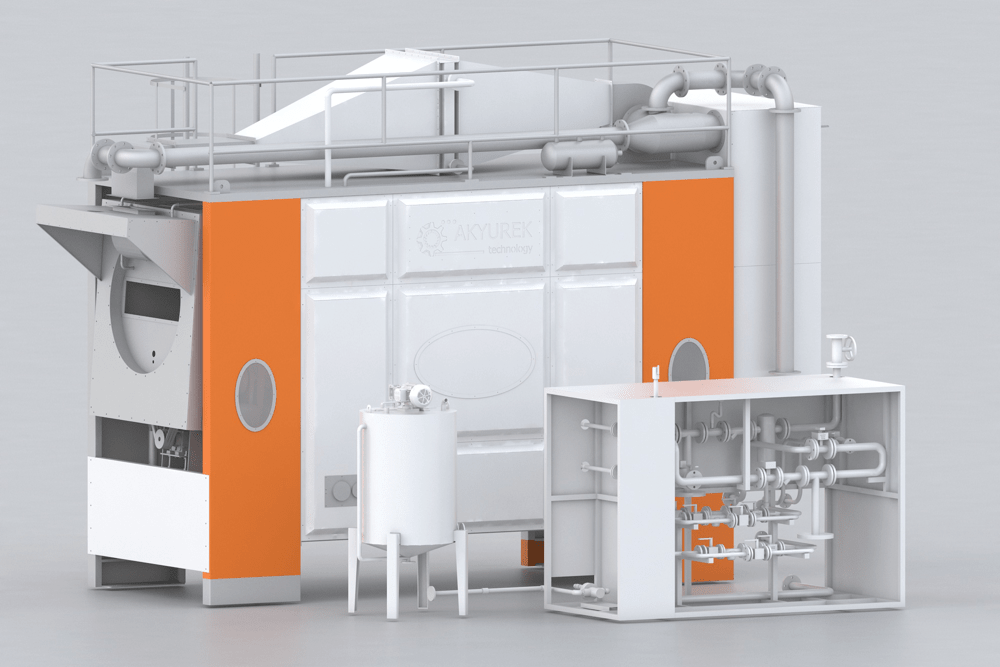 As AKYÜREK, we are offering you the best solution for Direct Conditioning Cylnder which is designed by highest quality R&D and produced by highest quality manufacturing.

Harvested tobacco leaves have approximately %8-%10 moisture. For high quality cutting process, moisture of the tobacco leaves must be increased to %23 moisture level.In the Cylinder of the DCC, tobacco leaves' moisture level is raised to this level by the help of steam and water. This steam and water is pulverized in a nozzle before sprayed into the cylinder. Also there is free-steam in the cylinder. These steam and water provided by the service cabin of the DCC.

Cylinder is manufactured by AISI 304L 1st Class Chrome, covered by 25 mm polyurethane for Heat Isolation in the Cyclinder 16 Conveyor Wings helps to push forward the tobacco leaves to the exit of the Cylinder.

In AKYÜREK DCC, there is recirculation of the heated air for energy conservation. This recirculation is provided by the help of vacuum pump, dust filter and pulse valve. Vacuum pump suck the air in the cylinder, dust filter collects the dust in the sucked air and pulse valve helps to clean the filter for prevent the clogging of the filter.

There are 3 positions of the cylinder;
1. Steady Position: In this position, Cylinder starts to whirl around on it's axis; at the same time cylinder's inner heat starts to be increased by the heat changer until it gets ready for the moisturizing process.
2. Running Position: In this position, lift motors lift up the Cylinder to 2 Degrees for processing.
3. Cleaning Position: In this position, lift motors lift up the Cylinder to 4 Degrees to clean the inside of the cylinder from tobacco leaves. Inside of the Cylinder can be cleaned up with 2 nozzles easily.

According to your capacity requirement, we can offer you different capacities.










WHY AKYUREK?
- High Quality Raw Material
- Long Lasting Usage
- Customised Dimensions

- Finest Craftmanship
- Reasonable Price
- 7/24 After Sales Service
- Spare Parts Accessibility